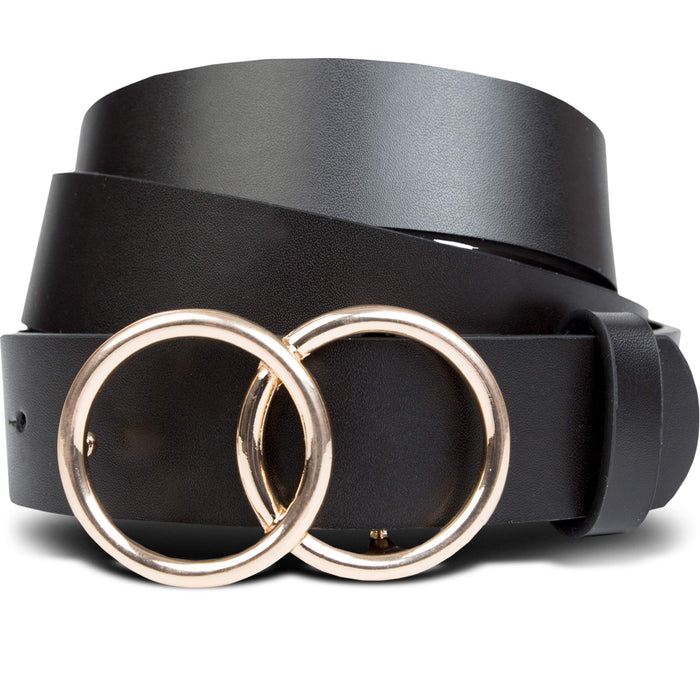 BASIC CONCEPTS Black Womens Belt - Womens Belts for Jeans, Dresses & Pants, Fashion Belts for Women that Impress, Affordable Designer Belts for Women (Small)
Sold out
Original price
$7.99
-
Original price
$9.99
belts for women womens belt ring fit formal dress black belt women faux leather womens belts belt buckle casual dress black belt western belts for women leather belt silver ring women belt womens black belt belt for women soft girl aesthetic clothes leather belts for women gold belt leopard dress dress belts for women waist belt black ring cinturones de mujer h belt wide belts for women belts for teen girls leather dress brown belt women women belts for jeans women fashion womens belts for dresses black formal dress ring 2 belt women western belt womens leather belt fashion belts for women studded belt designer belts for women women belts jean dress women's belt o ring snakeskin skirt skinny belts for women black s grommet belt plus size belt belts for women leopard belt elastic belt black womens belt snakeskin belt leopard print dress silver belt cowgirl belt circle belt womens western belts black leather belt women black leather belt dress belt waist belts for women womens belts for pants thin belts for women black leather cute belts belts for dresses ring pack luxury dupes black belts for women soft girl aesthetic accessories star belt obi belt cinturones de mujer para vestidos women's belts wide belt aesthetic belt girls belt double buckle belt womens belts for girls skinny belt luxury belt women belts for dresses cc belt black belt with gold buckle women faux leather dress womans belt women black belt womens black leather belt fashion belt egirl belt black belt silver buckle women brown leather belt women woman belt black waist belt women emo belt wide black belt women thin black belt women black and gold belt black belt for women black belts circle ring leopard print belt gold waist belt belts women snakeskin belt women black faux leather black casual dress double circle belt wide elastic belts for women womans belts belt with chain black leather dress
💵 LEATHER BELTS FOR WOMEN THAT WON'T BREAK THE BANK - Style doesn't have to cost an arm and a leg. You can look good in this black and gold belt without anyone knowing it's not designer. This black belt gold buckle women is made with quality Microfiber leather and will look good on you while you're out living your best life. You need a quality women belts for jeans that looks good and goes well with any outfit. This womens belt is your new, money-saving best friend you never knew you needed.
💁‍♀️ A WOMENS BELT WORTH 100 COMPLIMENTS - Black belts for women may be the number one, most versatile accessory known to the wardrobe. When you think belts women will love, you think timeless versatility. You want to be able to wear your double buckle belt low or high. You want that womens black belt buckle to lay flat and to shine the day away! Well, these are the perfect womens belts for jeans, khakis, dresses, and more. These are also really cute belts for teen girls!
👌 WOMENS BELTS THAT ARE TRUE TO COLOR AND SIZE - You need a quality women belt that fits and looks good. Imitation women belts don't necessarily mean cheap materials. We make each women's belt with quality Microfiber leather and durable buckles. The color of your double o ring belt will be accurate to the color of the images you see, and your size will be correct to your waist size. Plus, the gold buckle of each black belt for women lays flat and features a beautifully lustrous shine.
📋 THE BLACK BELT WOMEN NEED TO KNOW ABOUT - Your womans belt features a quality Microfiber leather construction. Each fashion belt also features a vintage-inspired double circle belt buckle. These ladies belts come in small, medium, and large waist sizes that are all adjustable to accommodate whatever style you want. Get one of our waist belts for women shipped to you. Adjust the strap to your waistline. Put it on. And fall in love with your new womans belts for jeans, khakis, or dresses.
🌎 BASED RIGHT HERE IN THE USA - It can be a challenge finding the right black belt women replica from a reliable, trustworthy company. When you buy your women's belts from us, you're buying from a small, local business that has your back. You're buying from a company located right here in the USA ⁠— where the quality of your black belt womens accessories comes first, period. You'll love to accessorize with your new super fashionable black leather belt women!