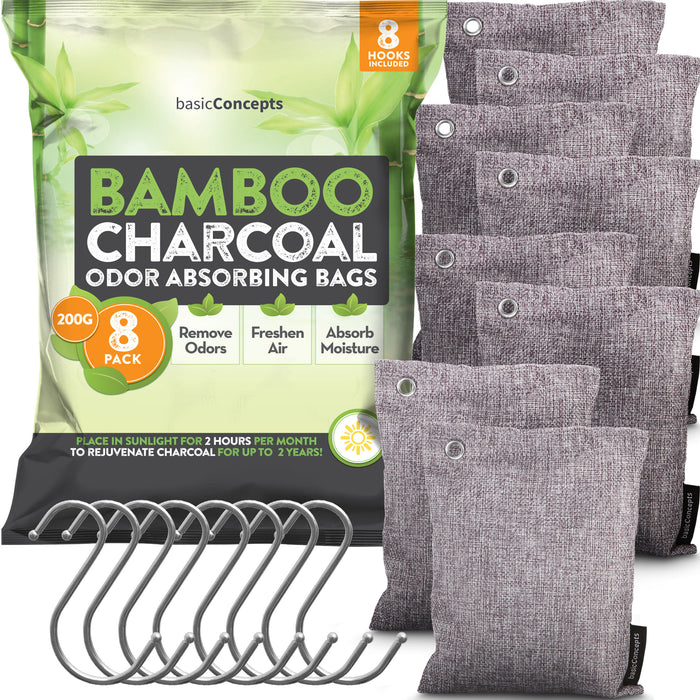 Bamboo Charcoal Air Purifying Bags
Original price
$17.95
-
Original price
$24.99
🚫 Fight Bad Odors - Grab a charcoal air purifying bag and freshen up your car or home. A bamboo charcoal air purifying bag is the most effective, all-natural way to deodorize & absorb odors from the air. The activated charcoal bags act like a sponge to absorb and neutralize foul odors.

🌿 8x Charcoal Bags Odor Absorber 200g - We designed your bamboo air purifying charcoal bag to purify the air you breathe. Beware of other charcoal bags for odor on the market that can do more harm than good. Our charcoal air purifying bags use the highest quality bamboo charcoal from Southeast Asia — with NO harmful additives.

🏆 10x More Porous - Air purifying bags with natural bamboo charcoal are 10x more porous than regular charcoal. That means when you buy our activated charcoal bag, you'll be getting one of natures' most potent and effective charcoal air freshener solutions! So, get yourself an activated charcoal odor absorber pack that gets the job done right. Bamboo charcoal bags odor absorber means no more foul odors in your car, home, litter box, or gym bag. Supercharge the air you breathe!